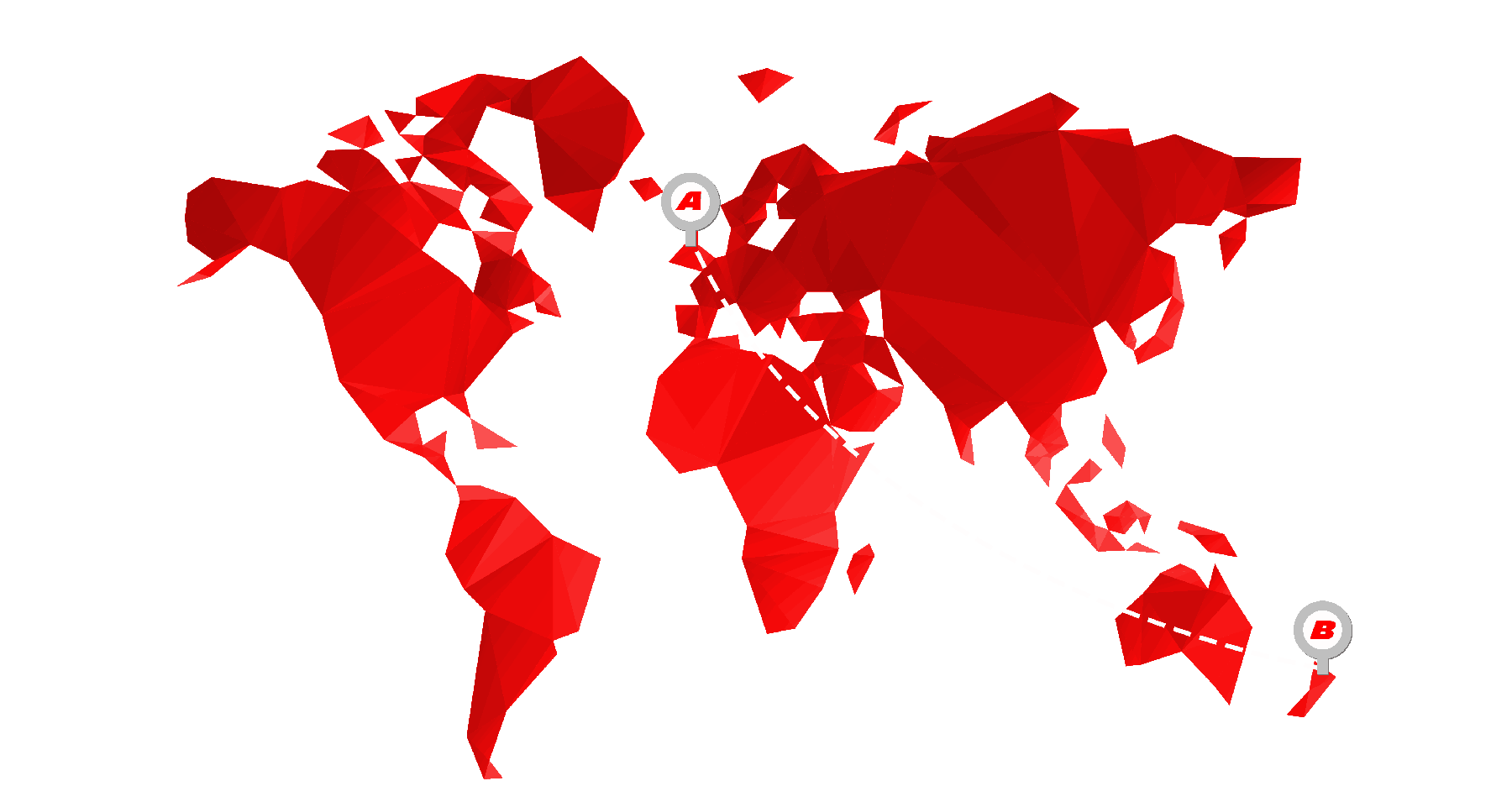 Import Your Cars & Vehicles from the UK to NZ with Complete Door-to-Door Services
We can help you import your new vehicle from the UK to New Zealand without any of the hassle – direct from the vendor.

We'll make sure the car complies with New Zealand's requirements and even deliver it to a compliance check centre when the vehicle arrives.

We will take care of any car shipping export and import paperwork, so you don't have to.
Shipping to or from a different location?
To see country specific info, please enter it below.
We Provide Both Import and Export Services from the UK to New Zealand
Importing cars to New Zealand from the UK can be a bit more complicated than importing vehicles from other markets. This is because some vendors prefer not to participate in the export process. So we step in to remove all the red tape and help smooth this process out.
As experts in importing and exporting vehicles, AUTOHUB offers a door-to-door (D2D) service that starts with collecting the vehicle from the vendor and ends with delivering the vehicle to your door.
As we have existing relationships with shipping and logistics companies in both the UK and New Zealand, we're able to make the whole process from pick-up to arrival easy, stress-free, and budget-friendly. As we take care of the entire process for you, you won't also require the services of an entry certifier.
Import Your New Car from the UK to New Zealand (NZ)
Importing your next car from the UK to NZ doesn't need to be expensive or stressful. With AUTOHUB as your leading vehicle shipping company, you get easy and cost-effective options when importing cars from the UK to New Zealand.
We have a dedicated facility in the UK and long-established relationships with vehicle and service suppliers and shipping companies. Our service includes picking up the vehicle from the vendor, providing all necessary documents, transporting it to Southampton for RoRo (roll-on roll-off) shipping to New Zealand, ensuring it passes any customs checks and delivering it to a compliance centre for its final sign-off. We can also arrange transport to have the vehicle delivered to your front door.
AUTOHUB Car Shipping Services
AUTOHUB are your trusted shipping partner when shipping a car from the UK to NZ. As part of this service, we are able to take care of most of the process for you and ensure the importation process goes smoothly. 
Upon the car's arrival in New Zealand, it will be checked for mud and plant material by our entry certifiers. If any is found, we'll organise for the cleaning of the vehicle as well as ensure it passes any further inspection. We also pay any customs costs on your behalf.
Our service includes:
Gate-in survey and photos

Freight

Payment of BAF (Bunker Fuel Surcharges)

New Zealand (NZ) Port Service Charges

New Zealand (NZ) Customs Clearance & customs costs

Delivery of vehicle to a local compliance centre

Full insurance while the car is in our care

Quarantine inspection and cleaning if required

Compliance for your vehicle through Penrose Compliance if required
The compliance centre will also require the following documents, which we will pass on to them when we deliver the vehicle:
Purchase invoice

Vehicle registration

Bill of landing
We can also take care of: 
UK Value Added Tax (VAT) Handling and Re-claim
VAT is similar to New Zealand's GST (ie. a local sales tax), but it differs in that only certain new or used vehicles qualify to have this tax re-claimed if they are exported outside of the Euro-zone (EEC). There are very strict criteria and documents around this process.
AUTOHUB has a contractual arrangement with a VAT-registered company within the UK so we can assist with reclaiming VAT for qualifying vehicles. As long as the vehicle and the vendor fit the profile, we can help with VAT Reclaim. Reclaiming VAT on your vehicle could save you 20% off the purchase price, so it's worth checking your vehicle is eligible before you make the purchase.
Sourcing and importing suitable vehicles
AUTOHUB has been in the import and export business for a long time and has built up established and trusted relationships around the world and including the UK. One of these relationships is with BUYUKCARS. 
BUYUKCARS can help you find suitable cars from reputable sources in the UK with confidence. AUTOHUB can also help you buy vehicles from five major auction chains in the UK and facilitate introductions for NZ buyers to UK vendors.
If you are unsure if a vehicle you're considering meets all New Zealand Transport Agency (NZTA) criteria, our expert team can provide sound advice and give you peace of mind before making a purchase. 
Registered Traders
AUTOHUB specialises in providing services to RMVT importers. We currently have over 1,100 RMVT importers using our services. To access our preferential trade services, we require your active RMVT Number to be supplied when you register with us.
Preferential services include, but are not limited to:
RMVT discount package pricing

Booking access to more sailings (Up to 4 vessels monthly UK – NZ) 

Full Transit Insurance Cover

Online track and trace

Online invoice history

Secure credit card payments online and by phone
Important Notes
Non-running and non-drivable cars will attract additional handling costs. Let us know in advance if you wish to ship a vehicle in this condition.

Vehicles to be shipped must be presented in a clean state and with no personal effects or items inside. Any items which contravene MPI pre-clearance requirements, or inclusions not manifested or considered unsuitable, may be subject to additional handling or disposal costs.
Insurance Cover
Customers who import vehicles from the UK to NZ with our D2D package will benefit from comprehensive insurance coverage.
Your imported car will be covered under Institute Cargo Clause A. This provides cover for all risks associated with loss or damage to the vehicle. It starts when AUTOHUB takes care and control of your vehicle.

Insurance cover will continue during transit until your vehicle is delivered to the first nominated local delivery address in the UK as supplied.

Insurance car value covers total loss, collision damage, and fire and theft of non-modified, driveable, road-going vehicles and items only.
You can learn more about our comprehensive insurance coverage in our handy guide found here.
Exporting from the UK to New Zealand
If you are wanting to export a vehicle from the UK to NZ AUTOHUB offers a complete package to handle every part of the export process, through to arrival in NZ, all for a fixed price. You can be confident of a smooth secure business transaction and complete seller security.
Services Provided by AUTOHUB
You can either use AUTOHUB to ship your used cars from Door-to-Door (D2D) or choose which elements of our professional service meet your needs. Below is a breakdown of the services we offer.
Gate-in survey and photos

Freight

Payment of BAF (Bunker Fuel Surcharges)

New Zealand Port Service Charges

NZ Customs Clearance & customs charges

Delivery of vehicle to a local compliance centre

Full insurance while the car is in our care

Quarantine inspection and cleaning if required

Compliance for your vehicle through Penrose Compliance if required
For all vehicles on RoRo (roll-on, roll-off) vessels, our team requires the exact dimensions and weight of the vehicle for us to proceed with a quote for freight.
We can also assist with reclaiming VAT on qualifying cars and commercial vehicles if the vehicle fits the profile.
Why Choose Autohub Services
AUTOHUB is your trusted shipping partner to take care of your imported car in both the country of export and import, including export clearance and liaison with the auction house or vendor, if applicable.

We offer several shipments each month from Japan, Australia, New Zealand (NZ), Singapore, Hong Kong and the UK. We liaise with both the seller and buyer if required.

We offer buyers and sellers complete security, including facilitating payment, to help ensure a smooth and secure business transaction.

We pioneered the AUTOHUB D2D one-stop, fixed-price, guaranteed vehicle delivery system to Australia and New Zealand (NZ).

We operate as an impartial cooperative of sellers and buyers. This lets us negotiate excellent services and prices with suppliers, to pass on to customers.

We take care of the many factors involved in shipping cars under one discounted and guaranteed fixed price, giving our customers peace of mind, service about requirements, and no red tape involved.
Frequently Asked Questions
How much does it cost to import a car from the UK to New Zealand (NZ)?
Other than shipping costs, when importing a vehicle into New Zealand you'll be required to pay GST (goods and services tax) of 15% on the landed value.There are some exemptions to this (like if you're a new immigrant or returning resident) in which case you'll be able to import your vehicle into New Zealand tax-free. Contact AUTOHUB for advice.
Once the vehicle is released from our care, you'll also need to pay vehicle registration costs (which depend on vehicle type) before you can drive it on New Zealand roads.
How long does it take to ship a vehicle from the UK to NZ?
Total car shipping time will depend on where you source your vehicle and how long you'll have to wait to secure a spot on a ship. Port-to-port shipping takes about 40-50 days. Contact us to find out more.
"*" indicates required fields