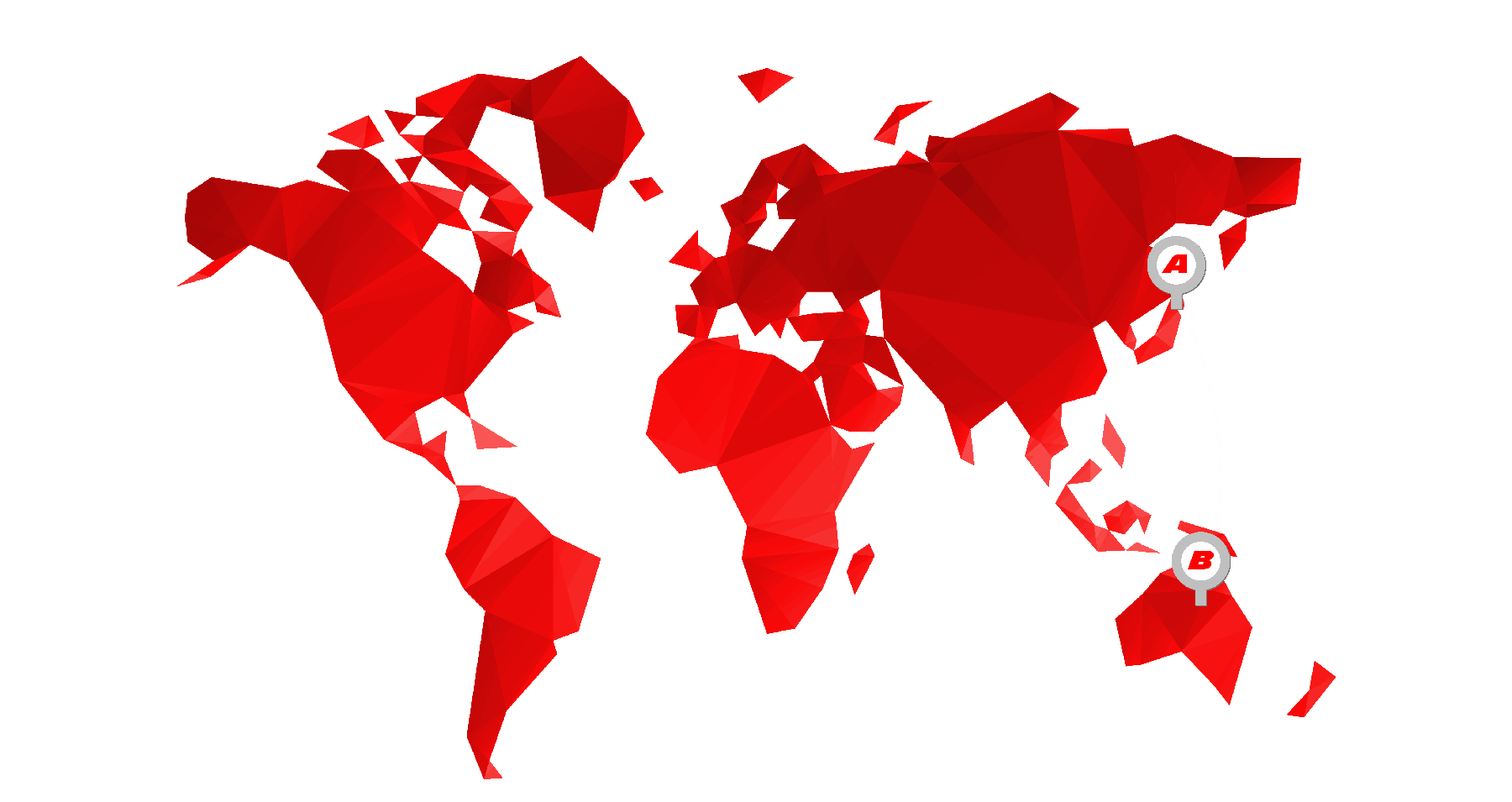 Importing a Vehicle from Japan to Australia
Door-to-door worldwide shipping – Japan passenger vehicles shipping specialist
Import Japanese cars from Japan to Australia hassle-free.

Ensure your vehicle meets Australian safety requirements.

Japanese vehicles export certificate and customs clearance taken care of.

Save thousands on your Japan light motor vehicle.
Shipping to or from a different location?
To see country specific info, please enter it below.
Guaranteed Total Security – We Take Care of both Import and Export
AUTOHUB has a proven process to ensure your vehicle is kept safe and secure when you want to import cars from Japan to Australia. We use established logistics and shipping companies to ensure you have a no-stress imported used vehicles experience and that cars from Japan comply with Australian government regulations. Ship your Japanese vehicle to Australia and ensure it complies with all Japanese car imports requirements.
Importing Cars from Japan to Australia
If you want to import cars from Japan to Australia AUTOHUB makes it easy. We offer a door-to-door fixed price import process, to make shipping a vehicle from Japan to Australia straightforward and stress-free, including vehicle import approval.
Japanese Cars Services that Autohub Provides
When you want to import cars, AUTOHUB acts as an import agent and we can take care of most of the process for you. Once you have received approval that the vehicle can be imported to Australia, we take care of the rest. Our comprehensive Door to Door (D2D) service for vehicles being imported from Japan to Australia includes:
A Gate-In survey and photos in Japan when we take control of the vehicle.
Steam cleaning of the vehicle.
Removal of air conditioning gas (if required).
Testing and removal of asbestos (if required).
Odometer check.
Japan Port Service Charges.
BAF (Bunker Fuel Charges).
Payment of any duties and taxes owed.
The organisation of Australian Customs Clearance.
Quarantine inspection through the Department of Agriculture, Water and the Environment.
Full insurance while the car is in our care.
For vehicles over 20m3, and particularly for commercial vehices, please provide AUTOHUB the exact dimensions of the vehicle and we will provide a quote.
How we Help with Approved Vehicles Compliance Requirements
Are you planning to import cars from Japan to Australia? It pays to first check whether vehicles imported meet Australian used vehicle import regulations, as these may differ from Japan's vehicle approval process.
Australia has strict compliance and approval requirements to ensure used passenger vehicles meet local import rules and regulations. This also applies if you wish to import commercial vehicles. Compliance requirements include:
Approvals. Before you import cars from Japan, you will need approval from the Australian Department of Infrastructure and Transport under the Road Vehicle Standards (RVS) laws for a single road vehicle approval.
Tourists and temporary residents. You can import cars from Japan to Australia on a temporary basis (for a period of up to 12 months), without paying duty and taxes, provided they are subsequently exported from Australia once the vehicle previously approved.
Asbestos. It is prohibited to import asbestos into Australia, so you must ensure any vehicle doesn't contain asbestos before shipping it from Japan.
Biosecurity clearance. Acceptable proof must be provided that motor vehicles are clean and free of contamination of biosecurity concerns.
Safety and emissions standards. Imported motor vehicles must meet government required national road vehicle safety and emissions standards, or arrangements must be in place to modify the vehicle on arrival in Australia. The vehicle must be safe for Australian roads, to give the buyer total security. Testing can only be done by a registered automotive workshop, who will test vehicles and provide a great service.
Most vehicles can be imported through the Register of Approved Vehicles (RSV) which is a database of vehicles that have met the requirements of the RVS legislation and are approved for the Australian market.
When importing cars, the following can apply for approval under RVS laws:
Classic car enthusiasts who want to import specialist or older vehicles, like a Toyota Supra.
People moving to Australia temporarily and want to bring their car with them.
Manufacturers or importers of special purpose vehicles.
The online portal Rover is the portal for applications and approvals under the RVS legislation.
Insurance Cover
Customers who choose to import vehicles from Japan to Australia with our D2D package will benefit from comprehensive insurance coverage; insurance covers total loss.
Your import car will be covered under Institute Cargo Clause A. This provides cover for all risks associated with loss or damage to the vehicle. It commences from when AUTOHUB takes care and control of your vehicle.
Insurance cover will continue during transit, right until it is delivered to the first nominated local delivery address in Australia as supplied.
Insurance car value covers total loss, collision damage, and fire and theft of non-modified, driveable, road-going vehicles and items only.
You can learn more about our comprehensive insurance cover customers here.
Exporting from Japan
Do you want to export a Japanese car to the Australian market? AUTOHUB offers a complete package to handle every aspect of export from Japan to Australia, all for a confirmed fixed price. You can be confident of a smooth secure business transaction and seller complete security.
Services Provided by AUTOHUB, including Vehicle Import Approval
You can either use AUTOHUB to ship your cool cars from Door to Door (D2D) or choose which elements of our professional service meet your needs. Below is a breakdown of the services we offer.
A Gate-In survey and photos in Japan when we take control of the vehicle.
Steam cleaning of the vehicle.
Removal of air conditioning gas (if required).
Testing and removal of asbestos (if required).
Odometer check.
Japan Port Service Charges.
BAF (Bunker Fuel Charges).
Payment of any duties and taxes owed.
The organisation of Australian Customs Clearance and luxury car tax, if applicable.
Quarantine inspection through the Department of Agriculture, Water and the Environment.
Full insurance while the car is in our care, until the car arrived.
Internal Australian document fees and internal Australia shipping, if required.
Customs Clearance in Japan
AUTOHUB has customs clearance yards located at all major ports in Japan, so no matter where in the Japanese domestic market you're looking to export your dream car from, we can help.
You'll need to pay a shipping charge for Japanese cars, which includes a clearance fee to AUTOHUB Japan.
You may also choose to use your own customs broker in Japan and book a shipment with AUTOHUB Japan. In this case, the shipping charge will need to be paid directly to your appointed customs agent.
If the vehicle you're shipping from Japan is larger than 20m3 please provide AUTOHUB with the exact dimensions of the vehicle when requesting a quote. This will help us provide a more accurate price, based on shipping requirements.
Some commercial vehicles or machinery may have additional customs duties, which will be added to the supplied quote.
Is the vehicle drivable? If you're shipping a vehicle that cannot be driven, please provide AUTOHUB with details of why the vehicle isn't operational, so we can arrange for the appropriate shipping type and provide an accurate quote.
Why Choose Autohub Services
AUTOHUB is not a yes no company. We can take care of your imported car in both the country of export and import, including export clearance, and liaison with the auction house, if applicable.
We offer several shipments each month from Japan, Australia, NZ, Singapore, Hong Kong and the UK. We liaise with both the seller and buyer if required.
We offer buyers and sellers complete security, including facilitating payment, to help ensure a smooth and secure business transaction.
We pioneered the AUTOHUB D2D one stop, fixed price, guaranteed vehicle delivery system to Australia and NZ.
We operate as an impartial co-operative of sellers and buyers. This lets us negotiate excellent services and prices with suppliers, to pass on to customers.
We take care of the many factors involved in shipping cars under one discounted and guaranteed fixed price, giving our customers peace of mind. No import monster with us!
Frequently Asked Questions
How much does it cost to transfer a car from Japan to Australia?
There are a range of price options available if you wish to import a car from Japan to Australia. Factors that affect price include the port in Australia and the size of the vehicle (a common vehicle is a Toyota Supra), as well as internal Australia shipping, import taxes, customs, quarantine, and clearance charges (if applicable).
2. Can you save money on Japanese imports?
Cars manufactured in Japan can be cheaper than Australian new cars, however, they must meet a range of approved standards before they can be registered for use on Australian roads. Some people also choose to import from Japan to get specific models not found in Australian dealerships.
3. Is there an age restriction on importing cars from Japan?
Australia allows the importation of right hand drive cars that are 15 years or older on the date it lands in Australia.
4. How long does it take to ship a new car from Japan to Australia?
It usually takes 20-30 days to ship a car from Japan, assuming a normal shipping flow. This depends on the origin and destination port and various other factors. However, the processing of the initial import application through ROVER can take up to 60 days.
5. What does AUTOHUB take care of when importing or exporting a car?
There are many aspects to importing a car from Japan to Australia before export certificate issued. These include:
A detailed registration history certificate
Electronic stability control checks
Completion inspection certificate
Fuel consumption certificate showing all checkpoints
Model code checks
Prove previous registration
Confirmation of original export certificate issued
Confirmation of three digit emissions code
Test vehicle condition
Check purchase receipts
Check previous owners, including legal owner status.
"*" indicates required fields