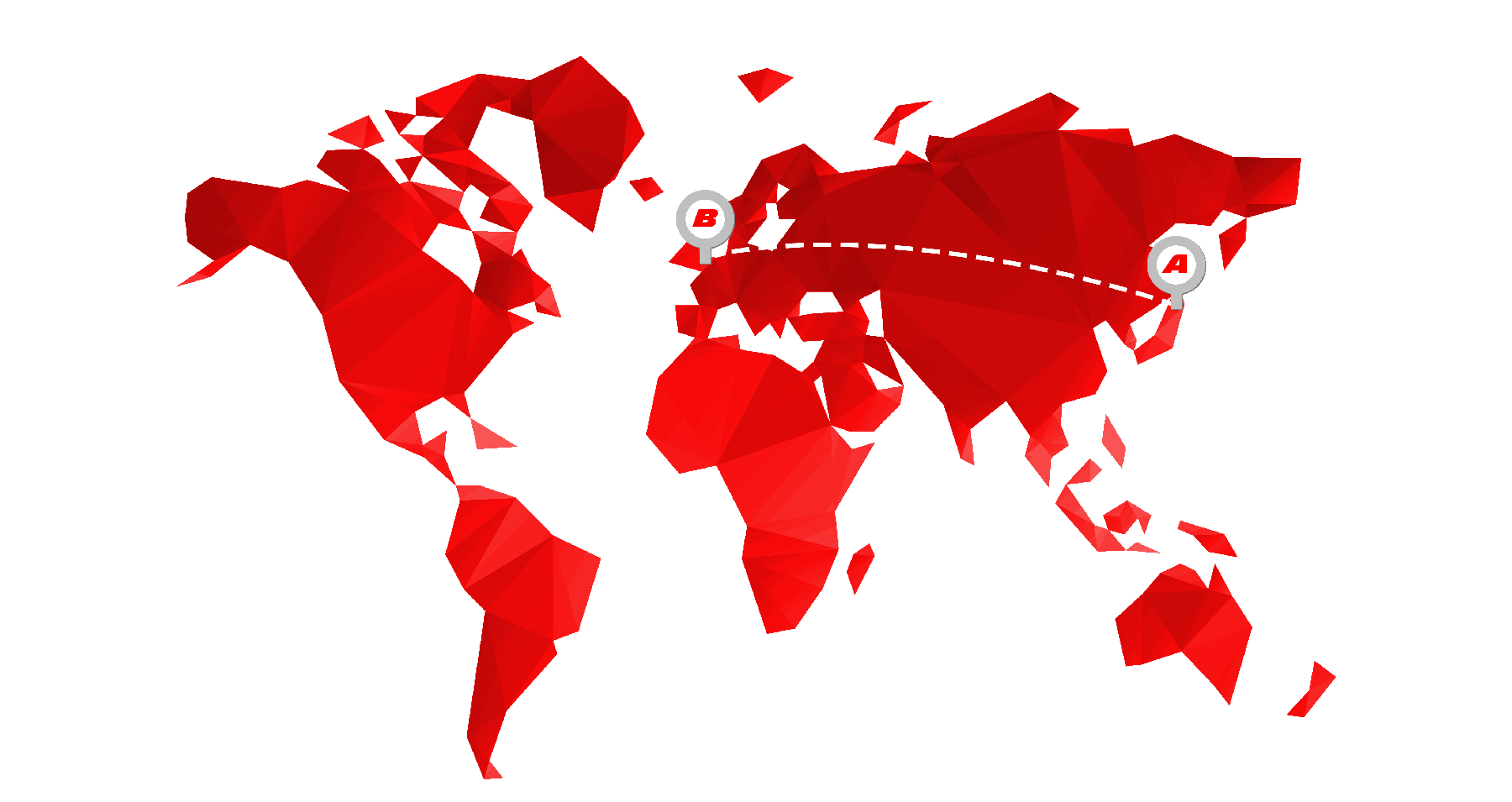 Problem-Free Importation Services: Import Your Vehicle from Japan to the UK
We've streamlined the process to make it as straightforward and easy as possible to import cars from Japan to the UK.
We will help ensure your car complies with all UK importation requirements so it flies through all its checks.
We will take care of any export paperwork and clearance for your UK shipping so you don't have to.
Shipping to or from a different location?
To see country specific info, please enter it below.
We Provide Both Import and Export Services from Japan to the UK
Japanese vehicles are a popular vehicle choice in the UK, and you might have decided it's easier to get the car you want by importing it directly from Japan instead of trying to find one in the local market. Once you've secured your vehicle of choice through an auction house or private seller, you can organise the importation and registration process yourself, or get a company like AUTOHUB to do it for you,  for a smooth secure business transaction.
As we have existing relationships with shipping and logistics companies both in Japan and the UK, we can make the whole process straightforward, simple and stress-free, and offer both the buyer and seller complete security.
Import Your New Car from Japan to the UK
For anyone looking to import a car to the UK, AUTOHUB is there to provide all the help you need every step of the way. We provide a door-to-door, fixed-price service from any port in Japan to any address in the UK to ensure the entire process is as easy as it can be and offer the buyer total security.
Our services include making sure the vehicle is fit to be imported into the UK, helping prepare all the paperwork, getting it through all the required checks and guiding you through the process of UK shipping and registering the vehicle once it arrives at its address in the UK so it passes its MOT.
---
AUTOHUB Car Importation Services
AUTOHUB can act as your importation company when shipping a car to the UK. As part of this service, we are able to take care of most of the process for you and ensure the importation process goes smoothly. Once you have purchased the vehicle you want to import, we take care of the rest using our comprehensive Door-to-Door (D2D) service for vehicles being imported from Japan to the UK, picking it up from the auction site or private seller's address in Japan, and dropping it off safely at its destination. From here you can move it to a different location of your choice.
Our service includes:
A gate-in survey and photos in Japan when we take control of the vehicle.
Steam cleaning of the vehicle
Odometer check
Japan Port Service Charges
BAF (Bunker Fuel Charges)
Payments of any duties and taxes owed
Full insurance while the car is in our care
Support completing the importation process including:

declaring the importation of the vehicle,
getting the vehicle through any required checks, and
prepping the vehicle and paperwork for registration
Please note: If you are importing a vehicle over 20m3, particularly for a commercial one, please provide AUTOHUB with the exact dimensions of the vehicle and we will provide a shipping cost quote for the import.
---
How We Help Ensure Your Car Import into the UK Runs Smoothly
When importing a used car to the UK for either personal or commercial purposes, there are a few steps you'll need to take before you can start driving it around.
Once your vehicle arrives at a UK address, you'll need to:
Make an import declaration by informing HM Revenue & Customs (HMRV) within 14 days of the vehicle arriving in the UK. Your car won't be able to be registered if this step hasn't been completed*
Pay tax (Import VAT) & duty
Get approval that the vehicle can be driven on UK public roads
Register the car with the Driver and Vehicle Licensing Agency (DVLA), of which you'll need to have approval before you can start this step
Depending on the age of the imported car, it must pass an Individual Vehicle Approval or MOT test to ensure it meets the safety standards and environmental regulations within the UK. If the vehicle you've imported is 10 years or older, you may be able to skip getting the IVA.
*If you are a VAT-registered company, you can inform the MHRC by using the NOVA (Notification of Vehicle Arrivals) service.
---
What You Need to Register Your Car
To register the imported car you will need:
Proof that the vehicle has passed the IVA
A declaration of newness, if you're registering  a new vehicle
Evidence of the date the imported vehicle was collected (this could be the invoice from the supplier.)
The original foreign registration certificate as proof of when the car was manufactured (if you do not have this, the DVLA may accept other proof of date of manufacture.)
Once you've completed the paperwork, it can take up to 6 weeks to receive the registration certificate then you can get the license plates made up. It's a good idea to use this time to organise insurance as you'll need it to enjoy driving through the countryside on public roads in your new car.
We Offer Support as Your Shipping Agent
As your shipping agent, we can ensure buyer total security by:
Making the importation declaration
Preparing any following documents required
Paying duties and import VAT
Arranging for the vehicle inspection on your behalf
We can also support you with any documents required for the registration of the vehicle.
We'll also make sure the following documentation is available for inspection once the car lands at a UK address:
Bill of Lading (BL)
Pro forma invoice
Export certificate
Freight and Insurance Papers
Any documentation as required for importation purposes
Insurance Cover
Customers who choose to import vehicles from Japan to the UK with our D2D package will benefit from comprehensive insurance coverage.
Your imported car will be covered under Institute Cargo Clause A. This provides cover for all risks associated with loss or damage to the vehicle. It starts when AUTOHUB takes care and control of your vehicle.
Insurance cover will continue during transit, right until it is delivered to the first nominated local delivery address in the UK as supplied.
Insurance car value covers total loss, collision damage, and fire and theft of non-modified, driveable, road-going vehicles and items only.
You can learn more about our comprehensive insurance coverage in our handy guide found here.
Exporting from Japan for a Smooth Secure Business Transaction
Are you looking to export a Japanese car to the UK market? AUTOHUB offers a complete package to handle every aspect of export from Japan to the UK, all for a confirmed fixed cost. You can be confident of a smooth secure business transaction and complete seller security when choosing us as your commercial importing company.
Services Provided by AUTOHUB, including Vehicle Import Approval
You can either go for our Door-to-Door (D2D) service or choose which elements of our professional service meet your needs. Below is a breakdown of the services we offer.
A gate-in survey and photos in Japan when we take control of the vehicle

Steam cleaning of the vehicle

Odometer check

Japan Port Service Charges

BAF (Bunker Fuel Charges)

Payment of any duties and VAT owed

Declaration of importation once the vehicle arrives in the UK

Arrangements for the vehicle to go through any required checks

Full insurance while the car is in our care until the car arrives at its final address

Internal transportation within the UK if required
Customs Clearance in Japan
AUTOHUB has customs clearance yards located at all major shipping ports in Japan, so no matter where in the Japanese domestic market you're looking to export your dream car from, we can help.
You'll need to pay a shipping charge for cars, which includes a clearance fee to AUTOHUB Japan.

You may also choose to use your own customs broker in Japan and book a shipment with AUTOHUB Japan. In this case, the shipping charge will need to be paid directly to your appointed customs agent.

If the vehicle you're shipping from Japan is larger than 20m3 please provide AUTOHUB with the exact height and length dimensions of the vehicle when requesting a quote. This will help us provide a more accurate estimate, based on shipping requirements.

Some commercial vehicles or machinery may have additional customs duties, which will be added to the supplied quote.

Is the vehicle drivable? If you're shipping a vehicle that cannot be driven, please provide AUTOHUB with details of why the vehicle isn't operational, so we can arrange for the appropriate shipping type and provide an accurate quote.
For more information, visit autohub.co.nz  
Why Choose Autohub Services
AUTOHUB can take care of your imported car in both the country of export and import, including export clearance and liaison with the auction business (including the relevant auction sheet), if applicable.

We offer several shipments each month from Japan, Australia, NZ, Singapore, Hong Kong and the UK. We liaise with both the seller and buyer if required.

We offer buyers and sellers complete security, including facilitating payment, to help ensure a smooth and secure business transaction.

We pioneered the AUTOHUB D2D one-stop, fixed-cost, guaranteed vehicle delivery system to any Australian and NZ address, including any admission fee.

We operate as an impartial cooperative of sellers and buyers, which allows us to negotiate excellent services and cost with suppliers, to pass on to customers.

We take care of the many factors involved in shipping cars under one discounted and guaranteed fixed amount, giving both buyers and sellers peace of mind and complete security. You can be confident in our personal service and easy payment process.

We provide an accurate quote, based on the height and length of the vehicle.

We specialise in providing services to importers with an RMVT number and currently have over 1,100 RMVT importers using our services. To access our trade preferential services, we require your active RMVT Number to be supplied when you register with us.
Simply contact us to find out why we are a great vehicle important company. It's not a hard sell!
Frequently Asked Questions
How much does it cost to import a car from Japan to the UK
Other than shipping costs, importing a car into the UK will incur the following fees
Import duty – this is 10% of the car's price and shipping fees

Import VAT – this is 20% of the car's price, shipping fee and UK duty
When you let HMRV know you've imported a car into the UK, they'll let you know whether you need to pay duty and how much it will be.
How long does it take to ship a vehicle from Japan to the UK
Total shipping time will depend on the source, and how long you'll have to wait to secure a spot on a ship. Port-to-port shipping takes about 38-40 days.
Are Japanese cars legal in the UK?
As long as the vehicle passes its IVA test and MOT test and is registered through the proper authorities, Japanese cars are legal in the UK. 
Why are Japanese imported cars so cheap in the UK?
This is partially due to the licensing requirements in Japan that often make it more economical to purchase a new car rather than pay for regular, rigorous checks. These cars then end up in the international markets at a reasonable amount, a win-win for both the seller and the buyer.
You may find, however, that a car you're importing from Japan will have slightly different specifications than the same model intended for your local market. As long as they meet UK regulations, this won't pose a problem for importing the vehicle, but it might mean the language on your touchscreen is in Japanese rather than English, amongst other potential differences.
What does AUTOHUB take care of when importing or exporting a car?
There are many aspects to importing a car from Japan to the UK before the export certificate is issued. These include:
A detailed registration history certificate
Electronic stability control checks
Completion inspection certificate
Fuel consumption certificate showing all checkpoints
Model code checks
Check registration number
Confirmation of original export certificate issued
Confirmation of three-digit emissions code
Test vehicle condition and is vehicle drivable for use on a public road
Necessary checks for a left-hand drive or right-hand drive
Check purchasing invoice
Check previous owners, including legal owner status
"*" indicates required fields