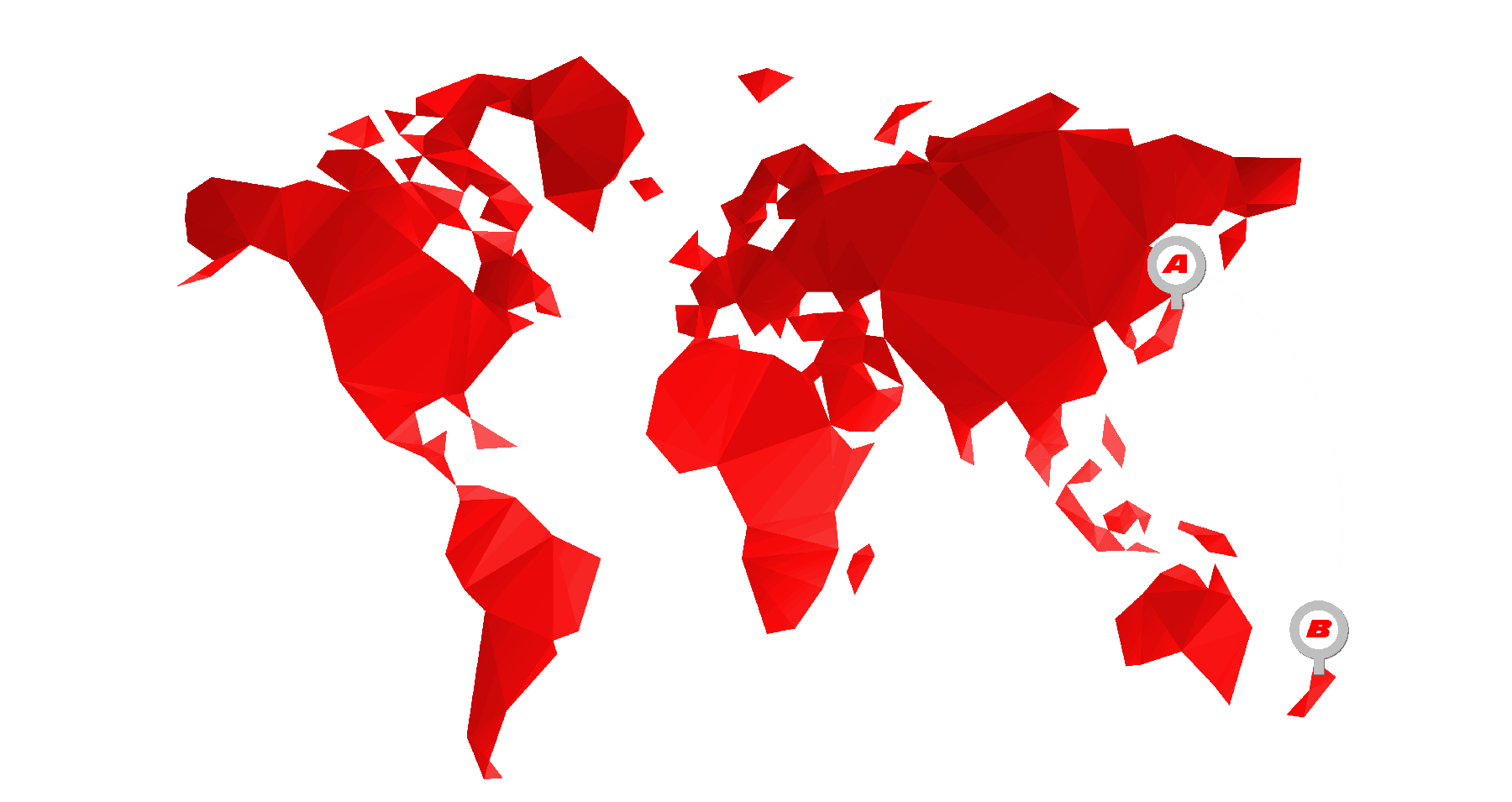 Professional Logistics Services: Import Cars from Japan to NZ
Door-to-door worldwide shipping – Japan passenger vehicles shipping specialist
Import cars from Japan hassle-free.

Ensure your vehicle meets NZ safety requirements.

Vehicle export certificate and customs clearance taken care of.

Save thousands on your Japan light motor vehicle.
To see country specific info, please enter it below.
Guaranteed Total Security – We Take Care of Both Import and Export
AUTOHUB has a proven process to ensure your vehicle is kept safe and secure when importing used vehicles from Japan to NZ. We use established logistics and shipping companies to ensure you have a no-stress imported used vehicles experience and that cars from Japan comply with NZ regulations. Ship your Japanese vehicle to NZ and ensure it complies with all New Zealand government requirements.
Importing a Vehicle to New Zealand from Japan
If you've purchased a vehicle in Japan and want to import it into New Zealand, let AUTOHUB handle the logistics for you.
The experienced team at AUTOHUB can handle every detail of shipping your vehicle to New Zealand from Japan. This includes picking the vehicle up from the Japan-based seller through to delivering it safely to your designated compliance centre – all for a fixed price.
---
Autohub Services We Provide:
AUTOHUB offers a comprehensive Door to Door (D2D) service for vehicles being imported from Japan to New Zealand.
Our service includes:
A Gate-In survey and photos in Japan when we take control of the vehicle
MPI (BioHazard) inspection and cleaning
Heat treatment (where applicable)
NZTA border inspection
Odometer check
Japan Port Service Charges
Freight
BAF (Bunker Fuel Charges)
Payment of NZ Port Service Charges
The organisation of NZ Customs Clearance
Delivery of vehicle to a local compliance centre
Full insurance while the car is in our care.
For vehicles over 20m3 you must give Autohub exact dimensions of the vehicle and we will be able to proceed with a quote from there.
---
How We Help with Used Vehicles Compliance Requirements
Are you planning on buying vehicles in Japan to import to New Zealand? It pays to first check whether vehicles imported meet New Zealand used vehicle import regulations, as these may differ from Japan's vehicle approval process.
New Zealand has strict compliance requirements to ensure used passenger vehicles meet local import rules and regulations. This applies if you also wish to import heavy vehicles. Compliance requirements include:
Age restrictions. Passenger vehicles must not be more than eight years old.
Emissions standards. Imported motor vehicles must meet government required safety emissions standards. All vehicles, including class mc vehicles entering NZ must meet these safety and emission requirements. Entry certifiers check the vehicle's compliance with emissions standards on behalf of the legal owner by assessing a vehicle for registration for use on NZ roads.
Safety requirements. The vehicle manufactured must

meet legal safety requirements, including NZ's

approved frontal impact standard, approved brake standards, electronic stability control, and the vehicle complies with all other safety regulations. Testing can only be done by only approved testing stations.

Biosecurity clearance. Acceptable proof must be provided that motor vehicles are clear of biosecurity contaminants to prove compliance.
If you want to discuss the latest regulations to ensure a vehicle complies, including for parallel imported new vehicles, we recommend talking to a compliance centre for the vehicle imported, as they'll have the most up-to-date set of regulations for you to follow. They'll also be able to provide a quote for compliance certification once the car arrives in New Zealand, so you have a completion inspection certificate showing.
We have a direct relationship with a compliance centre and approved testing stations here in New Zealand and encourage you to contact them if you have any questions.
---
Comprehensive Insurance Covers
Customers who choose to import vehicles from Japan to New Zealand with our D2D package will benefit from comprehensive insurance coverage.
Your car will be covered under Institute Cargo Clause A. This provides cover for all risks associated with loss or damage to the vehicle. It commences from when AUTOHUB takes care and control of your vehicle.
Insurance cover will continue during transit, right until it is delivered to the first nominated local delivery address in New Zealand as supplied.
Insurance covers total loss, collision damage, and fire and theft of non-modified, driveable, road-going vehicles and items only.
You can learn more about our comprehensive insurance cover here.
Exporting from Japan
Are you based in Japan and want to export a car to New Zealand? We can help. AUTOHUB offers a complete package to handle every aspect of export from Japan to New Zealand, all for a fixed price.
Services provided by AUTOHUB
You can either use AUTOHUB to ship your vehicle from Door to Door (D2D), or decide which elements of our professional service meet your needs. Below is a breakdown of the services we offer.
1. Customs clearance in Japan
AUTOHUB has customs clearance yards located at all major ports in Japan, so no matter where you're looking to export your vehicle from, we can help. You'll need to pay a shipping charge, which includes a customs clearance fee to AUTOHUB Japan.
You can choose to use your own customs agent in Japan and book a shipment with AUTOHUB Japan. In this case, the shipping charge will need to be paid directly to your appointed customs agent.
2. Shipping services
For those shipping a vehicle from Japan into New Zealand we offer:
A Gate-In survey and photos in Japan when we take control of the vehicle
MPI (BioHazard) Inspection and Cleaning when the vehicle arrives in NZ
NZTA border inspection
Odometer check
Japan Port service charges
Freight
BAF (Bunker Fuel Charges)
Payment of NZ Port Service Charges
The organisation of NZ Customs Clearance
Delivery of vehicle to a local compliance centre
Full insurance while the car is in our care.
3. Payment services
To facilitate the shipping of your vehicle to New Zealand, we have two payment services available:
Landed Door to Door (D2D). This is similar to CIF (Cost, Insurance and Freight), which covers the cost of shipping the vehicle from Japan to New Zealand as though you were importing the vehicle into New Zealand.
FOB (Free on Board). If you've sold your vehicle directly to your customer, you can provide us with their details, and we'll get in touch with them directly to provide the quote and arrange shipping.
Additional considerations
Important factors to consider:
If the vehicle you're shipping from Japan is larger than 20m3 please provide AUTOHUB with the exact dimensions of the vehicle when requesting a quote. This will help us provide a more accurate price based on shipping requirements.
Some commercial vehicles or machinery may have additional customs duties, which will be added to the supplied quote.
If you're shipping a vehicle that cannot be driven, please provide AUTOHUB with details of why the vehicle isn't operational, so we can arrange for the appropriate shipping type and provide an accurate quote.
If you're a motoring enthusiast and want to import a vehicle under the special interest vehicles category, or if you want to import class MC off-road passenger vehicles, we can advise.
For more information, visit autohub.co.nz.jp
"*" indicates required fields
Easy Importing Process with Autohub
AUTOHUB takes care of your entire vehicle import or export process including:
Return vehicle inspection certificate

Detailed registration history certificate

Completion inspection certificate

Fuel consumption certificate (with fuel consumption compliance information)
We offer a fixed price, with goods and services tax included. Our experts refer to the vehicle inspection requirements manual, heavy vehicle brakes standards, approved brake standards, industry model codes, and fuel consumption information requirements.
We can get your class MC vehicle, or any other type of vehicle, from A to B securely. You get your export certificate issued, as well as any other documentation, all at the lowest possible cost. Just like you might want to import or export mini-sized cars, we aim for mini-sized costs!
Why Choose Autohub
AUTOHUB can take care of your imported vehicle in both the country of export and import.

We offer several shipments each month from Japan, NZ, Singapore, Hong Kong, and the UK.

We offer buyers and sellers complete security, including facilitating payment, to help ensure a smooth and secure business transaction. 

We pioneered the AUTOHUB D2D one-stop, fixed-price, guaranteed vehicle delivery system to Australia and NZ.

We operate as an impartial co-operative of sellers and buyers. This lets us negotiate excellent services and prices with suppliers, to pass on to customers. 

We take care of the many factors involved in shipping vehicles under one discounted and guaranteed fixed price, giving our customers peace of mind.
Frequently Asked Questions
How much does it cost to import a car from Japan to NZ?
There is a range of price options available if you wish to import a car from Japan to NZ. Factors that affect the price include the make and model of the vehicle, the nearest port in Japan, and the final destination in NZ.
Is it cheaper to import a car from Japan to NZ?
Vehicles manufactured in Japan are often cheaper than NZ new cars, however, they must meet a range of approved standards before they can be registered for use on NZ roads.
How long does it take to ship a car from Japan to NZ?
It usually takes 2-4 weeks to ship a car to NZ from Japan, assuming a normal shipping flow.
What does AUTOHUB take care of when importing or exporting a vehicle?
There are many aspects to importing a car from Japan to NZ before the export certificate is issued. These include:
A detailed registration history certificate

Electronic stability control checks

Completion inspection certificate

Fuel consumption certificate showing all checkpoints

Model code checks

Prove previous registration

Confirmation of original export certificate issued

Confirmation of three-digit emissions code

Test vehicle condition

Check purchase receipts

Check previous owners, including legal owner status